In this new world the Digital platforms have become a new reality. A reality that we all must accept and be ready to adopt since COVID-19 outbreak. Digital platforms have paved way for education, entertainment, communication and all forms of engagements like games, telecasts etc. While there is close to nothing or very less that one is doing without online interface, it comes with its own challenges that we all must equip ourselves to overcome.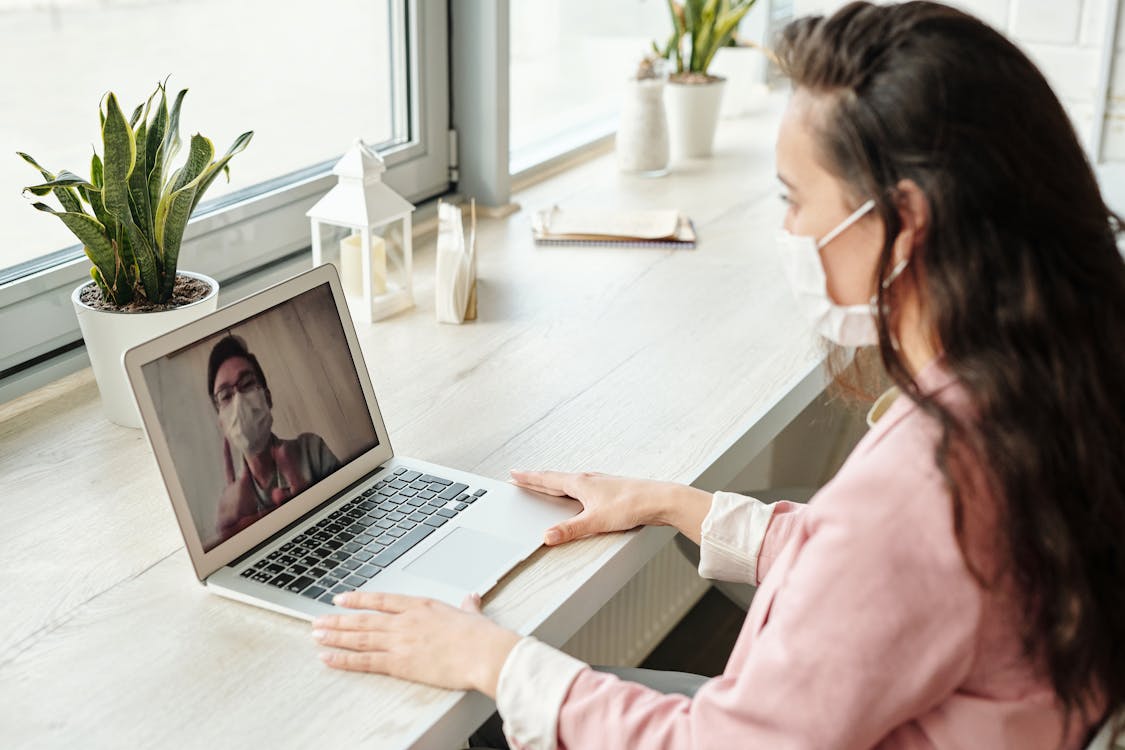 Challenge one; Eyesight
Dryness of eyes, twitching eyes, redness or even severe headaches are a common result of spending long hours online. Due to the pandemic, online intervention owing to digital platforms has been on the rise and prolonged online classes, meetings or binge TV watching can lead to eye related issues.
Solution
Blinking- it is imperative for the health of the eyes as it supports the vision. On an average a human blinks 5-7 times each minute. Due to the continued use of eyes during online activities these blinks get reduced. Make it a point to keep blinking every 10 seconds. It can get tough in the beginning but try inculcating the habit.
Blue light minimisation- the harmful rays of the blue light (digital, computer led light) is what we are looking to eliminate. There are special glasses for the same and with the use of these glasses the harmful effects of the blue light can be drastically reduced. One may also opt to use laptop, phones on night mode.
Eye drops-Our eyes need to be lubricated so that there is a layer of moisture on them that acts as a protection coat. There are over the top eye drops that help in curing dry and itchy eyes.
Challenge two; Postures
Now, if only we were prepared we would have brought our work desks at home. Sofas, couches, beds are comfort seating suited for relaxing and not work environment. Sitting for long hours in often very uncomfortable seating can cause posture issues.
Solution
Stretch- While it may not be possible with the camera on, but whenever off video it is a good idea to do some stretches while sitting on the chair. Stretching hands upwards, sideways and downwards can be easy yet effective. While on screen, as a viewer doing sitting races or juggling feet can also be a good way of reducing the burden on the lower back.
Walk and talk- When not in focus of the camera or conversation a quick walk along with your gadget can break the longevity of the sitting posture. On audio calls, try and make it a routine to be on the move while you can. This reduces the duration of the uncomfortable sitting.
Challenge three; Movements
The usual movements that one was accustomed to, stairs, lobby walks, work breaks are no more existing in our daily routines. As the gyms and other workout studios are on a lockdown, workouts are restricted.
Solution
Home workout- There is more than what one can think of available online to workout at home. Yoga, Zumba, Fitness challenges and what not. You need not be online, but get an idea and put on your favourite music and do the routine.
Long walks- With eased out restrictions, parks and gardens are open. Go for an early morning stroll or one after dinner. This can be coupled with music, pet walks, audio books or just exploring the beauty of nature.
Stairs- They are there ! They have always been there. If not for the purpose that they are designed for use them to just move your body. Take a few flight of stairs up and down and your movement needs will be taken care of.
Lastly, with all precautions that the government has laid down, keeping your health needs in mind you may do simple activities as suggested here to break the monotony and stay active. Parents along with children can pair up and indulge in these simple tasks which can be a source of some fun family time as well.