How would you like if somebody comes to you after long days of work and burdens you with a lot of questions? Did you get the vegetables, did you run the errands or did you do the work which I had reminded? Isn't it extremely frustrating? What If we ask our child questions about the school in a similar way? We feel agitated to get back home if someone back home starts shooting at us with some questions like these after a day full of responsible work back at workplace. Human mind is designed in such a way that feeling at home literally means coming back home and unwinding with family, spending a quality time and gearing up for the next big Day after a sound, good night's sleep.
We adults show frustration and agony by putting it out in a format of words. These words usually come out to combat the stress inside as. But what about the children who hardly can frame any sentences? Have you ever thought why children become fussy or cranky at times? It is not right on our parts to blame the poor children for crying once they are at school or they are home after school. They go to school like a clean slate after their beauty sleep. Next day, they wake up with the mind refresh, full of energy and anticipation about the day in the school.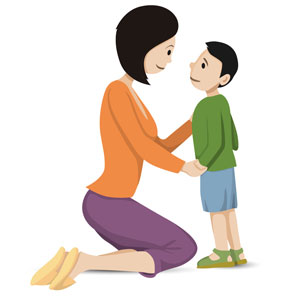 At school they learn many things from Math, science, learning the nuances of a new language etc. They might have acquired so many skills that, it would be exciting for them to share their experiences with so many people. Children are so expressive that all they need is a reliable, go- to person, who can be all ears when the children talk. Showing off their painting skills, flaunting the small craft thingy which they did it with their best friend or proudly exhibiting some new skill which they learnt it during the football match. There can be many such pleasant things which was overwhelming or any unpleasant situations that might have upset them when they were in school. It is us who have to make sure that they express everything, hide nothing from their parents to have a perfect balance of good and challenging experiences at school.
So what are those question which we as parents should I ask our children once they are back from school? Is it just about how your day was or is there something more than that? Let's look into to some of the questions which may actually brighten their tiny minds and help them to build a healthy relationship with you:
• Instead of starting with the question, give them and answer. How about starting with -" I missed you"? Or something like "I had a great day, what about you?".
• In place of checking into their lunch boxes and giving them a stare for not completing their food, you may ask them "Whom did you have lunch with?". This will give them a confidence that you are more concerned about them having a good company over being non- considerable for the dislike over the food.
• "What homework do you have to complete?" – this may sound lame and so much to the point, that it will seem as though you are imposing something over them. You can use words like -" Shall we look into to your bag?" or "let's sit together and see what work your teacher has asked you to do.". This happy involvement from our side will make them come back home with the wide smile, with confidence that they sure are going to find so much peace and attention which might not always be same at school.
• If in case your child just finished and exam or test at school, make sure you never ask your child about how much marks would you expect out of today's test. Instead, appreciate them with applause that they successfully completed a test today. Next, ask them-"which was the best answer, which you wrote today?" or "which problem did you think solved it better?". Positive approach in such situations helps them tackle the bigger and better problems once they are adults. Any conversation starting with a negative note will fail to fetch satisfying and mind consoling results.
Questions can be many, but it is also important for us to not have any expectation of giving positive responses from the children for any kind of sugar coated conversations from our end. Let them be. They are still young to understand the complexities of being very courteous in their responses or framing right sentences so that it won't sound very rude. A healthy parent-child relationship is built only when a child "BEHAVES" as it has to be and the parent behaves in a fashion which they expect their child would turn out to be. The learning must always be mutual.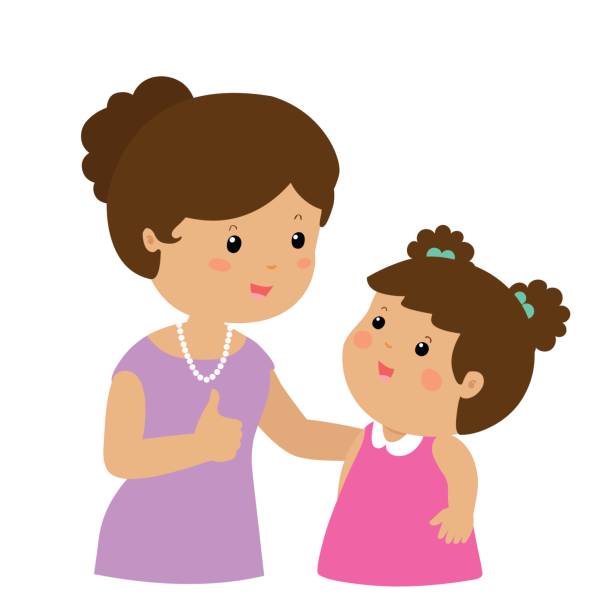 SO WHAT ARE YOU GOING TO ASK YOUR CHILD TODAY?